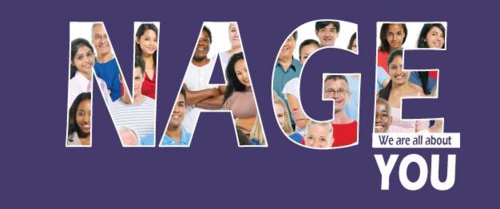 Worcester Telegram Editorial Page
A warning in Wisconsin
OTHER OPINIONS
Monday, August 15, 2011
Five months after Gov. Scott Walker of Wisconsin pushed through a law stripping public unions of their bargaining rights, the Republican Party has paid a price. Two of the state senators who backed the law were thrown out of office by voters Tuesday and replaced with Democrats. Walker's opponents did not succeed in turning over the Senate, but it was still an impressive response to the governor's arrogant overreach.

Recall elections are extremely difficult to win; only two had succeeded in the state in the last 80 years. The districts lean Republican, and getting people to turn out in an unusual off-year election is always a struggle. Had Democrats won one more district, they would control the Senate, but they were also trying to send a warning to Republican lawmakers around the country who are trying to break public employee unions. In that, they succeeded…

It was probably a stretch for union supporters to go after six incumbent senators, rather than concentrate their forces on the most vulnerable. Nonetheless, voters around the country who oppose the widespread efforts to undermine public unions — largely financed by corporate interests — should draw strength from Tuesday's success, not discouragement.

The New York Times
Sean M. Maher
President, Executive Officer
National Association of Government Employees, Local 495
NAGE Local 495, S.E.I.U., AFL-CIO
70 Elm Street
Worcester MA 01609
The memorandum was passed by the membership.
Thank you,
Sean M. Maher
PLEASE GO TO THE MENU BAR ABOVE AND CLICK ON THE "DIVISION OF LABOR RELATIONS" TO VIEW THE DOCUMENTS RELATING TO A "CHARGE OF PROHIBITED PRACTICE AGAINST THE CITY OF WORCESTER."
GENERAL MEMBERSHIP MEETING SCHEDULED FOR MAY 16, 2011 IS POSTPONED UNTIL MAY 23, 2011. A QUESTION OF OUR BUILDING BEING SUITED TO HOLD SO MANY MEMBERS HAS BEEN RAISED SO THE MEETING WILL BE HELD AT A VENUE TO BE ANNOUNCED & POSTED BY MAY 17.
March 22, 2011
March 22, 2011
LOBBY DAY FOR HEALTH INSURANCE
And the Right to Collectively Bargain
Monday APRIL 4th, (9 AM - 2 PM approx.)
MASSACHUSETTES STATE HOUSE
Dear Sisters, Brothers, family and friends and all PUBLIC EMPLOYEES;
NAGE Local 495 Members and Officers will be joining our National Office and other Unions from across the Commonwealth on Monday April 4th to lobby legislators to preserve the right to bargain over health insurance for public employees.
I will urge all my members and officers who have time or who will not be working that day to join me in attending this very important event at the State House. We may even provide transportation.
As you know, cities and towns throughout Massachusetts are working hard to take away the right of PUBLIC EMPLOYEES to have a say in your health insurance. And if this right is stripped away the rest will be sure to follow. This is an elitist attack on ALL Organized Labor as well as all working men and women in this country.
1) Plan to attend Lobby Day at the State House on April 4th. Bring your family and loved ones.
2) Call your State Representative and State Senator and schedule appointments to meet with them on Lobby Day (if you can't get appointments to with your rep or senator, make an appointment to meet with their staff)
3) There will be coffee at the M.T.A. Office, One Ashburton Place from 9 to 9:45 AM.
4) 10 AM at Gardiner Auditorium in the State House. There will be several speakers before we go to see our State Representatives and State Senators.
5) If there are enough participants from our area, we will provide bus transportation to Beacon Hill and home.
If you would go by bus from our Union Hall please email me at smaher@nage.org and provide me with your contact information
In Solidarity;
Sean M. Maher
President, Executive Officer
National Association of Government Employees, Local 495
NAGE Local 495, S.E.I.U., AFL-CIO
70 Elm Street
Worcester MA 01609
March 6, 2011
Sisters, Brothers, friends and all working men and women.
In 4 weeks time, every bureaucrat and local politician in the commonwealth will be screaming that the cities and towns are broke and the public employee is the reason why. This is not true!
We must engage our friends, neighbors, brothers and sisters in a discussion about the waste in local government before they take wages (benefits) from us alone.
Read, educate and look yourself for the waste in local and state government and start calling and engaging your local and state representatives, state senators and congressional people in this conversation NOW!
Be relentless with elected officials and tell them that you, your spouse, your children and your siblings will be selfish with your vote and support if they strip the working class employee of the most basic worker right, the right to bargain.
When our elected officials plan on taking benefits (pay) from you and only from you, make no mistake about it they are having you pay to provide services to your neighbors.
They are making you pay to plow your neighbor's street. They are making you pay to keep a librarian in the library. They are making you pay to keep your city parks clean. They are making you pay to keep the water flowing at fire hydrants. They are making you pay to keep all buildings safe for all citizens. They are making you pay to provide these services and so much more; not because you make so much, but because they or their predecessors have mismanaged so much! They are making you and your famlillies pay for your to have your job. Don't let them call it anything else.
When elected officials tell you they are saving YOUR jobs, tell them this is how slaves are made. Tell them they have no sense of fairness. Believing they're saving your job in this way is both under-handed and un-American!
100 years ago businessmen paid off public bureaucrats and elected officials who then sent police or militia into the towns, the mills, the mines, the foundry's with force, where they murdered, beat and arrested working men and women like mercenaries. The motivation today is jut the same.
There are a few differences today. There is no violence and the Ward Bosses and Bag-Men have moved to Beacon Hill where they can easily hide. Many of our elected officials today clearly have no idea of the history and struggle of working men and women. They have only listened to those who go before them in Boston like the MMA. The MMA, which is comprised of Chamber's of Commerce, businesses, town or city administrators and mayors who have brought private sector pay scales into the public sector for management positions (themselves), now want the employee to pay for it, just like the private sector has for decades.
Consider this parable. There is a CEO, a Tea Party person, a Union person and 12 cookies on the table. The CEO takes 11 of the cookies for himself. The CEO then turns to the Tea Party person and whispers in their ear, "watch out, that Union person is after your cookie."
Bureaucrats and some politicians would steal (Let's call it what it is!) from you by legislation so they can proclaim; "we are saving jobs and core services." They would have public employees and our private sector neighbors engage in a "Race to The Bottom," of the barrel instead of working together to find opportunities and savings for us all
We, the genuine public servants are Taxpayers too, and DON'T LET THEM FORGET IT.
Last week the City Manager told the Municipal Unions he has a $7 Million shortfall for Fiscal Year 2012. He did not talk about the outrageous waste here in the city that might be part of the problem.
He did not talk about the OBSCENE one half a million dollars plus ($500,000.00+) it is going to cost the Taxpayer for someone's personal crusade against that police officer by the city that you have been hearing about in the news or the Worcester Magazine.
He wouldn't even know about the obscure waste of thousands of dollars going on like the Asst. Director of Sewer Operations who deliberately deprived a senior man of $1.41 in RATED OVER TIME PAY for hours he worked. (Or, .47 cents an hour for 3 hours).
Instead of paying the total of $1.41, yes that's right, one dollar and forty-one cents, they will spend $75.00 and a few "attorney and man hours" to mediate the case. Then if they don't pay his $1.41 there, they will spend $800.00 to arbitrate the case. They will bus an Assistant Commissioner, Assistant Director, perhaps a Director, two employees, and a City Attorney to Boston for the day, paid by all of us, the Taxpayers.
(I'm sorry, no bus involved, they have new city cars in this, the worst economic crisis ever!!)
Thousands of taxpayer dollars wasted to NOT pay the $1.41 to that man who worked thirty years to earn it! How ludicrous is this? These are some of the people you have in charge of the City of Worcester yet, the bureaucrats all say employee costs are the reason there is no money. I firmly believe this is NOT exclusive to Worcester MA either.
There are only a few states that have no collective bargaining for public employees and they are some of the most insolvent states in the country. How do we, as union public employees in MA figure into this?
Therefore, when your elected state or local official or a bureaucrat says the public employee is the reason municipalities are broke, please don't let them say it twice!
Sean M. Maher
President, Executive Officer
National Association of Government Employees, Local 495
NAGE Local 495 S.E.I.U., AFL-CIO
70 Elm Street
Worcester, MA 01609
Please read Brian McGrory's column from today's Boston Globe below.
Such healthy pay, it's sick
By
Brian McGrory
Globe Columnist / March 4, 2011
And now it comes down to Martha Coakley to stop the insanity, to prevent otherwise pretty good people from further embarrassing themselves in the health care debacle that has unfolded in Boston this week.
Specifically, it came to light yesterday that the 18 members of the Blue Cross Blue Shield of Massachusetts board of directors are paid anywhere from $58,000 to $90,000 a year — nice work if you can get it, though "work'' is probably a stretch, given that it's generally a meeting a month. Blue Cross is, of course, a nonprofit. That board just paid $8.6 million to the recently departed chief executive deemed unworthy of his job, with close to $3 million more to come.
But really, let's keep blaming pharmaceutical firms for soaring health costs.
The problem goes beyond Blue Cross, to include all four major health insurance providers in Massachusetts. All four are not-for-profits. All four pay their boards of directors. They are, but for the exception of one utility, the only nonprofits in Massachusetts to pay their boards.
Let's not mince words here. What they're doing is taking your co-pay money, your payroll deductions, your hospital deductibles, and whatever government money, and giving it to a group of downtown types whose expertise on health care, for the most part, goes no further than their regular trips to the spa.
Even more infuriating is the fact that, in paying the outrageous director fees, these providers are putting tens of thousands of dollars into the bank accounts of key decision makers all over Boston — money being a time-proven lubricant to an awful lot of good will. All this is set against the backdrop of our governor launching a discussion about containing health care costs in a state where health care is a dominant industry.
So the senior members of the Massachusetts AFL-CIO, Bob Haynes and George Alcott, are collecting $72,000 and $62,000 respectively to serve on the Blue Cross board — a revelation first reported in yesterday's Herald. The chairwoman and chief executive of the Greater Boston Chamber of Commerce, Gloria Larson and Paul Guzzi, are getting even more. As part of their pay package, directors at Blue Cross also get the option of heavily subsidized health insurance.
Blue Cross is but the most brazen in terms of the pay and the prominence of the directors. But Harvard Pilgrim Health Care, Tufts Health Plan, and Fallon Community Health Plan are in on the act. Harvard Pilgrim, for example, pays between $22,000 and $68,000 a year for Barry Shemin, the board chairman. Tufts pays between $19,500 and $36,500. Among its board members: strategist Thomas P. O'Neill III and Wheelock College president Jackie Jenkins-Scott.
In contrast, no college or university in Massachusetts pays its board. No hospital pays its board. The health plans, though, say they're different.
"We compete for directors with other large similar-sized companies in Massachusetts, which pay their directors,'' said Jay McQuaide, a Blue Cross spokesman. "Paying compensation allows us to attract and retain the highly skilled and savvy professionals that we need.''
Skilled and savvy? They gave departing CEO Cleve Killingsworth, a guy deemed not worthy of the job, $11 million — the equivalent of $500 from 22,000 members.
Therein lies the problem with boards. They're supposed to provide oversight, but too often it's the same people tossing money at each other to serve on the boards of each other's companies, the operative word always being, "Yes!''
Enter Coakley. Two years ago, her investigators were looking at the obscene pay package given to departing Blue Cross CEO William Van Faasen when they took note of director pay. The AG's office has forcefully asked each provider to justify it, and so far, according to one official, Coakley is not happy with the answers.
Two weeks ago, the four plans were given one final chance to state their case before Coakley takes action. Here's their problem, though: Money talks, and it doesn't always say nice things.
Brian McGrory is a Globe columnist. He can be reached at
.